"There's a serious issue with plastic waste. Anything we can do to address this and find alternatives to putting plastic in landfill is welcome"
Dr Richard Ball
Architecture & Civil Engineering Department
Bath University
SINGLE USE & UNSUSTAINABLE
TIME TO ACT TOGETHER
FOR OUR PLANET
If the cement industry were a country, it would be the third largest CO2 emitter in the world, responsible for 8% of global emissions and 10% of industrial water use. Concrete is the most widely used substance on Earth after water and is the most abundant manufactured material. It is everywhere, covering, crushing or controlling the natural world and it is having a huge negative impact on our environment and climate.
DOING WELL AND DOING GOOD.
Our mission is to create the best performing products whilst having a positive impact. Choose Trotrof for incredible strength to weight ratios, life expectancy, efficiency and cost effectiveness, and also get improved health and safety, a lower carbon footprint, local production and a recycled and recyclable circular lifecycle product.
DESIGNED FOR END-OF-LIFE & ZERO WASTE
Our planet's resources are finite, yet our current economy is based on a linear "take, make, waste" mindset. The circular economy benefits people, planet and profit by designing with consideration of the full life cycle of a product so that waste is eliminated, resources circulated, and nature regenerated. Our products are manufactured locally from post-consumer recycled HDPP or HDPE, and are fully recyclable.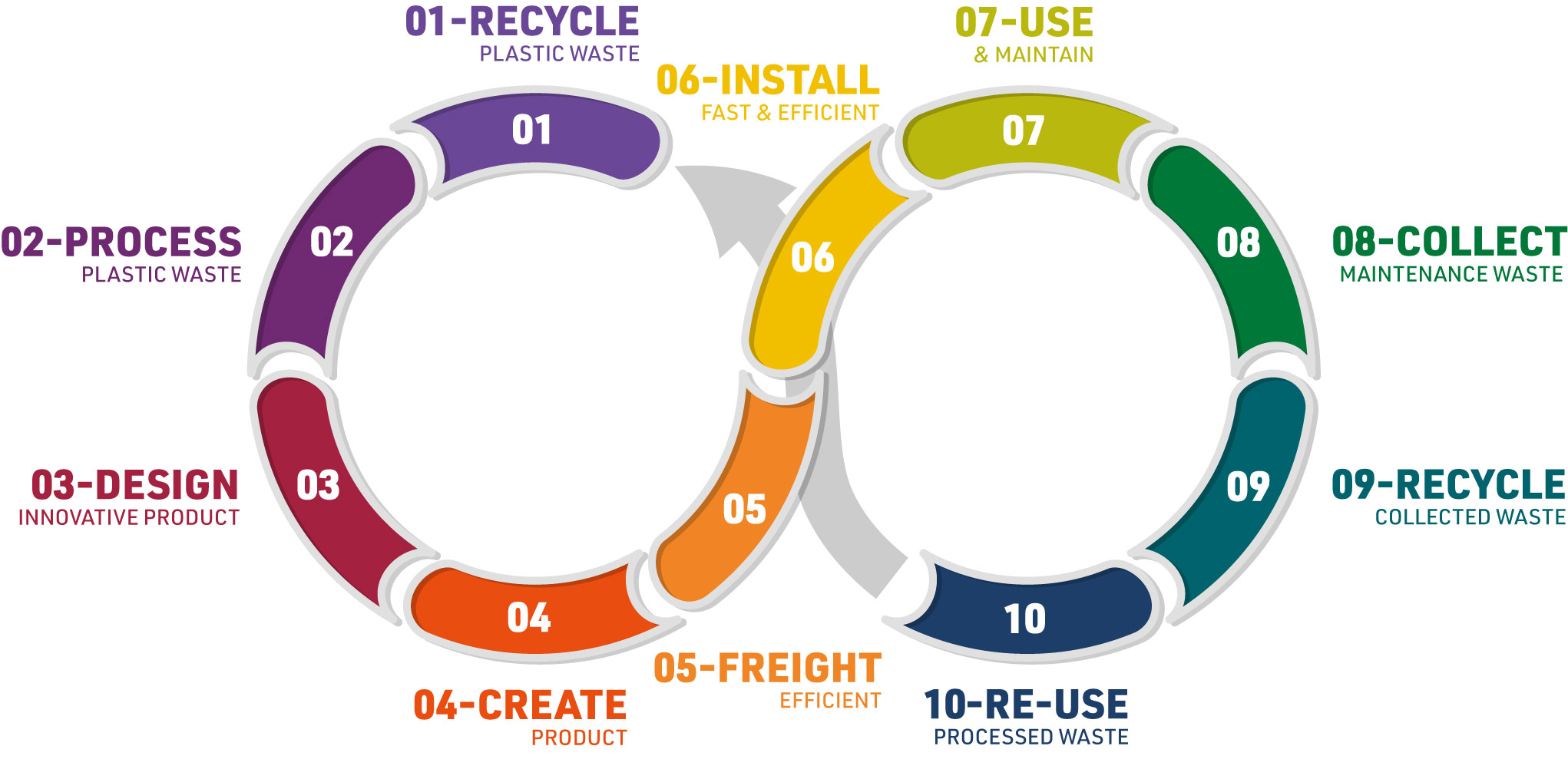 ENVIRONMENT
We are doing well.
And we are doing good.